Stadium field lighting solutions | Northern Beaches
Tennis Court Lighting led solutions for Sydney's northern beaches and surrounding areas
Experience the highest quality LED lighting for your tennis court in Sydney's northern beaches with our supply and installation services.
Tennis Court lighting solutions backed by 100 google reviews
We supply and install high quality and durable led field lights for your tennis court
We install and maintain LED lighting solutions for tennis courts that won't leave you in the dark. Overhead Electrical delivers a standout service to clients across Sydney's Northern Beaches that includes outdoor tennis court lighting designs and layout plans.
Play well after the sun goes down and never worry about night restrictions again. Overhead Electrical can work across sites both big and small, including residential homes and larger businesses spanning multiple courts.
Our staff are fully licensed and insured to provide total peace of mind so you can sit back and relax knowing we have everything under control. Trust that you'll have full vision to smash, volley and rally whenever you want thanks to the expert team at Overhead Electrical.
Switch to energy efficient, high quality led tennis court lighting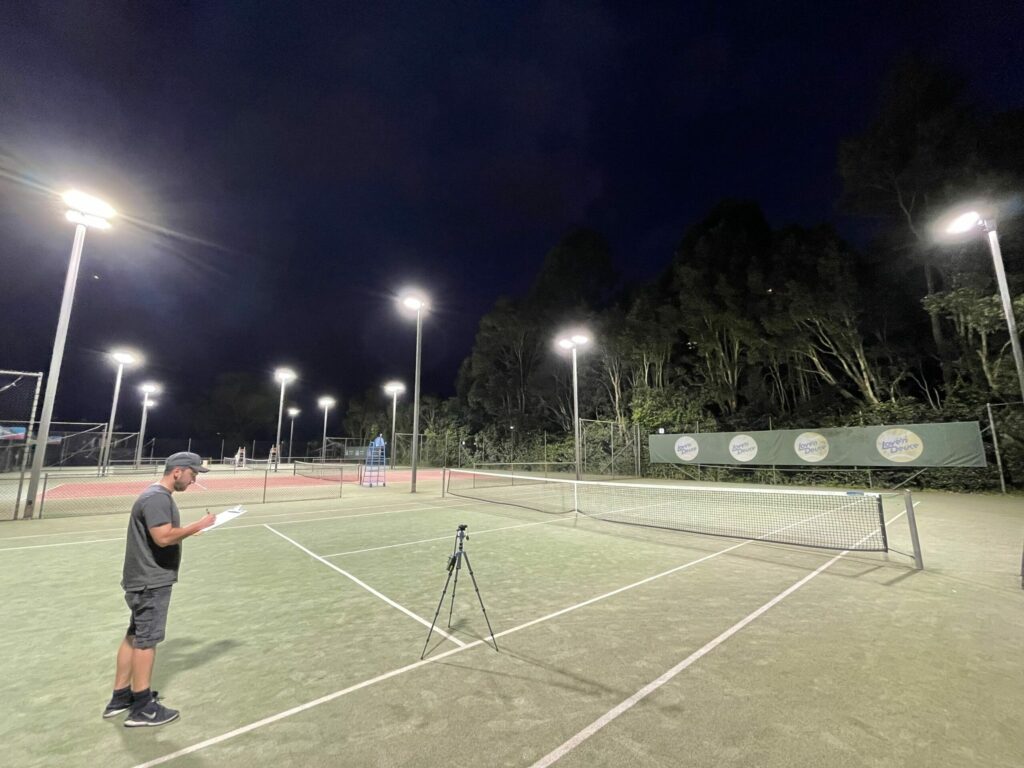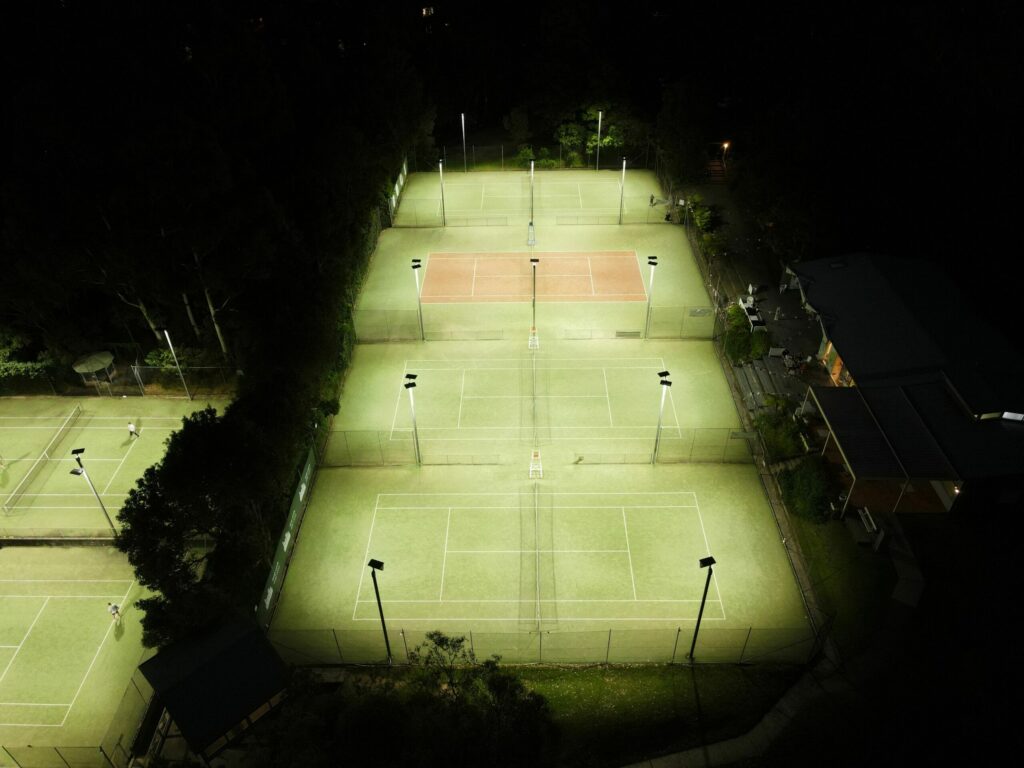 Lighting solutions made to last
Having completed multiple projects, small and large, we have finessed our process and range of led tennis lights to suit your needs. With the brightest lights in the block, you and your mates will love a hit anytime during the night.
Overheard Electrical is a dedicated tennis court lighting contractor based in Sydney's Northern Beaches that provides led lights that have comparatively cheap running costs, longer lifespan, and lower carbon emissions. If you are ready to make the switch, contact us on 0409 017 436.
Post installation services
tennis court lighting northern beaches, manly, north sydney & surrounds
If you are located in Sydney's Northern Beaches and you are looking for great lights to play tennis, then give us a call. You can now have your tennis courts in Sydney's beautiful Northern Beaches brightened up with the help of LED lights with Overhead Electrical.
Our process is second to none and we deliver and install great quality LED lights for both indoor and outdoor tennis setups with different layout plans.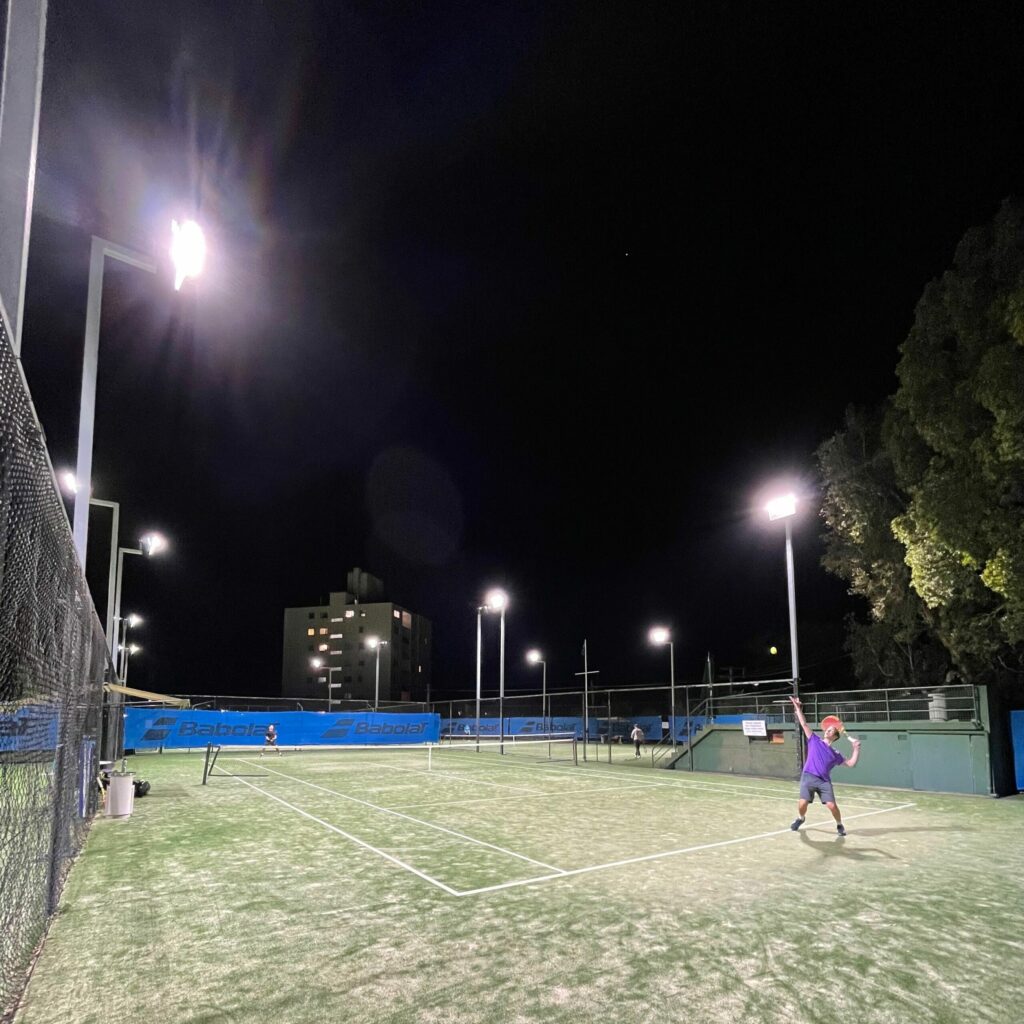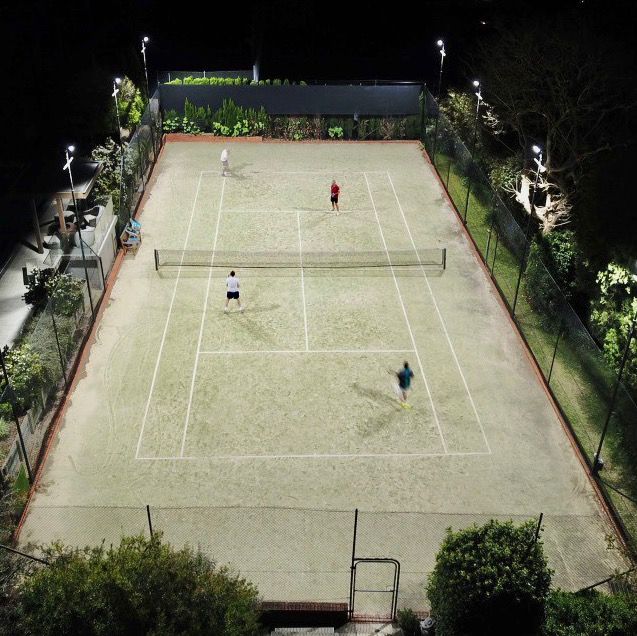 Text, call or book online